incl. VAT plus shipping costs
Ready to be shipped in 2 to 3 working days
The handy sonic wave device for professional cosmetics vibrates vertically down to the deep layers of the skin, and enables effects at the cellular level that a purely manual massage cannot achieve. It supports the absorption of beauty products in the skin, stimulates regeneration and, using the different attachments, allows further treatments, for example relaxing the facial muscles.
Certified medical device
30-day money-back guarantee
Scope of delivery
SKINOLOGY Pro

,

Disk attachment

,

Ball attachment

,
Product features
penetrates down to the deep skin layers
Level I — 100 vibrations per second (Hertz)
Level II — 50 vibrations per second (Hertz)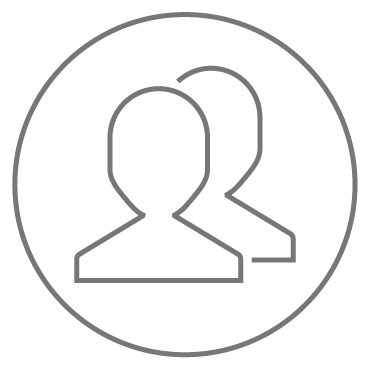 Professional beauticians in beauty salons and spas
Face, neckline and décolleté
a comprehensive range of applications with the different attachments and settings, safe, tried and tested technology from a German manufacturer
FAQ
How do I clean the device housing and attachments?
Disconnect the device from the power supply for cleaning. If used privately, clean the housing and attachments using a clean cloth moistened with clear water or a mild soapy solution. For clinical and professional use, clean and disinfect the housing, plate attachment and ball attachment using a suitable surface disinfection agent before and after each use. NOVAFON generally recommends the use of alcohol-free disinfection agents suited for use on delicate surfaces. If necessary, wipe dry with a soft cloth.
Which settings does the device have, and what are they used for?
There is a black control knob at the top of the device for controlling vibration intensity. The toggle switch sets the frequency: Level I 100 Hz; Level II 50 Hz.
My SKINOLOGY Pro gets very hot at the front. What should I do? And how long should a treatment take?
Individual treatments should not exceed a maximum of 2 x 20-minute treatments per day. Please note that the NOVAFON must be switched off for 15 minutes after using it for 20 minutes in order to avoid overheating.
When should I not use the device?
Treatments with the NOVAFON sonic wave device are not permitted:

– on open wounds / eczema (in the body region to be treated)
– if you suffer from arteriosclerosis (in the body region to be treated)
– if you currently suffer from epilepsy
– during pregnancy
– if you have implants (in the body region to be treated)
– if you have a pacemaker
– if you suffer from thrombosis (in the body region to be treated)
– if you have a brain pacemaker
– if you suffer from cardiac arrhythmias
– if you have a tumour

Side effects: Please note that in rare cases the following side effects may occur:
– pain / unpleasant sensations
– discomfort / dizziness
– skin irritations
– reflex / involuntary muscle contractions

Please discontinue treatment immediately if you experience any of these side effects. Please note that a slight reddening and warming is not a cause for concern. This is a desired effect of sonic wave therapy, and is caused by the increased blood flow.