incl. VAT plus shipping costs
Ready to be shipped in 2 to 3 working days
Innovative. Wireless. Effective.
The SKINOLOGY CARE sound wave device offers you an innovative beauty treatment. The wireless design makes it possible to use it almost anywhere. It vibrates vertically into the deep layers of the facial skin and enables effects at the cellular level that a manual massage cannot achieve. Thanks to the intuitive level switch, you can comfortably adjust the gentle vibrations to your personal sensitivity.
The charging station allows for practical charging in the station.
Scope of delivery
SKINOLOGY CARE

,

charging station

,

plate attachment

,

ball attachment

,

power plug

,

charging cable

,
Product features
Level I - 100 vibrations per second (Hertz)
Level II — vibrations per second (Hertz)
3 Intensity levels per frequency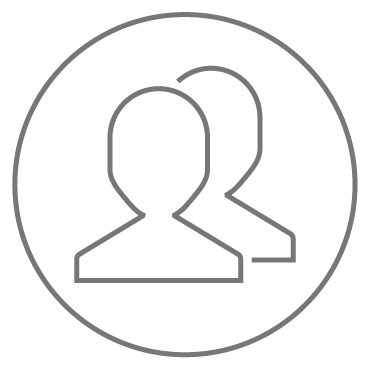 Everyone- at home or in professional beauty salons or spas
– Battery - 3.5 h battery life with steady use
– Various gripping and holding options, intuitive one-hand operation
– Easy attachment change: intelligent plug-in system for attaching the attachments
– Proven mode of action
– Made in Germany
Weight (handpiece)
243 g
Battery
Type Li-Ion, 2400mAh, 3,7V
Battery life at 700 mA approx. 3,5 h
Charging time approx. 3 h
Charging cable
Components: USB-C cabel, Adapter
Colour: white;
length: 1 m long
Frequency
100Hz (Level 1) / 50Hz (Level 2)
Intensities
3 per level
Amplitude
0,3 - 3,5mm
Power adapter
Input: 100-240 VAC, 50/60 Hz
Output: 5 V DC / 2 A
Material housing and attachments
technical plastic
Perfect addition
charging station
FAQ
What is the difference to the SKINOLOGY HOME sound wave device?
The biggest differences come from the rechargeable battery, the simple operation, the higher intensity range and the new design.
How can I clean the appliance housing and the attachments?
To clean the appliance, disconnect it from the power supply. For private use, use a clean cloth moistened with clear water or a mild soap solution to clean the device casing and the attachment elements. For clinical and professional use, clean and disinfect the device casing, plate attachment and ball attachment with an appropriate surface disinfectant for medical devices before and after each use. NOVAFON generally recommends alcohol-free disinfectants for disinfection, such as SinAlc sensitiv from HIMED or RHEOSEPT-WD plus Wipes from Rheosol, which are suitable for use on sensitive surfaces to avoid damaging the device casing. If necessary, wipe dry with a soft cloth.
Which setting options do I have on the device and what are they good for?
The upper part of the button controls the intensity of the vibration. The lower button is responsible for the frequency setting: Level I 100 Hz; Level II 50 Hz.
My SKINOLOGY CARE gets very warm at the front. What should I do? And how long should an application be?
The individual application should not exceed a maximum duration of 2 treatment units of 20 minutes each per day. Please note that the SKINOLOGY CARE must be switched off for 15 minutes after 20 minutes of use in order to avoid overheating.
When should I not use the device?
Treatments with the SKINOLOGY sound wave devices are not permitted in case of:

· open wounds / eczema (in the body region to be treated)
·Arteriosclerosis (in the body region to be treated)
· Current episodes of epilepsy
· Pregnancy
· Implants (in the body region to be treated)
· Cardiac pacemakers
· Thrombosis (in the body region to be treated)
· Brain pacemakers
· cardiac arrhythmias
· tumors

Side effects: Please note that in rare cases the following side effects may occur:
· Pain intensification / unpleasant sensation
· malaise / dizziness
· skin irritation
· reflex / involuntary muscle contractions

Please discontinue treatment immediately if any of these side effects occur. Please note that slight redness and warming of the skin is not a cause for concern. This is a desired effect of Local Vibration Therapy, resulting from increased blood flow.